The Apocalypse is Blossoming
Forward Wisconsin!
Photo by Holly Whittlief
In collaboration with Cortney Heimerl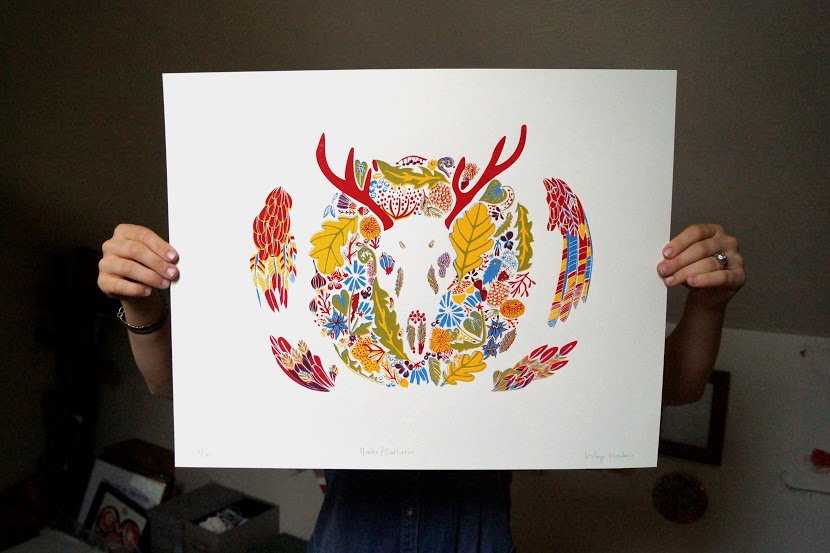 Wear Your Love Like Heaven (Space Edition)
Be Loose & Natural (Osho)
Run the World Mural (with Girls Inc)
RISE mural at the Dane County Detention Center
At the Dane County Detention center, in collaboration with Lauden Nute and resident teens. Completed August 2017.
Maisie's Song No. 6 (This Little Light of Mine)
Etching with scented glitter gel pens
Maisie's Song No. 5 (Little Life by Josephine Foster)
Maisie's Song No. 4 (Somewhere Over the Rainbow)
Maisie's Song No. 3 (The Littlest Birds)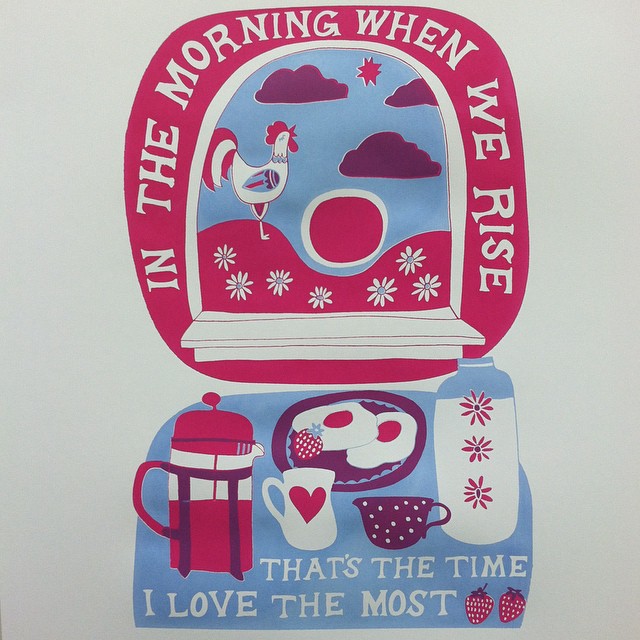 Maisie Song No. 2 (Donovan)
Maisie's Song No. 1 (Townes van Zandt)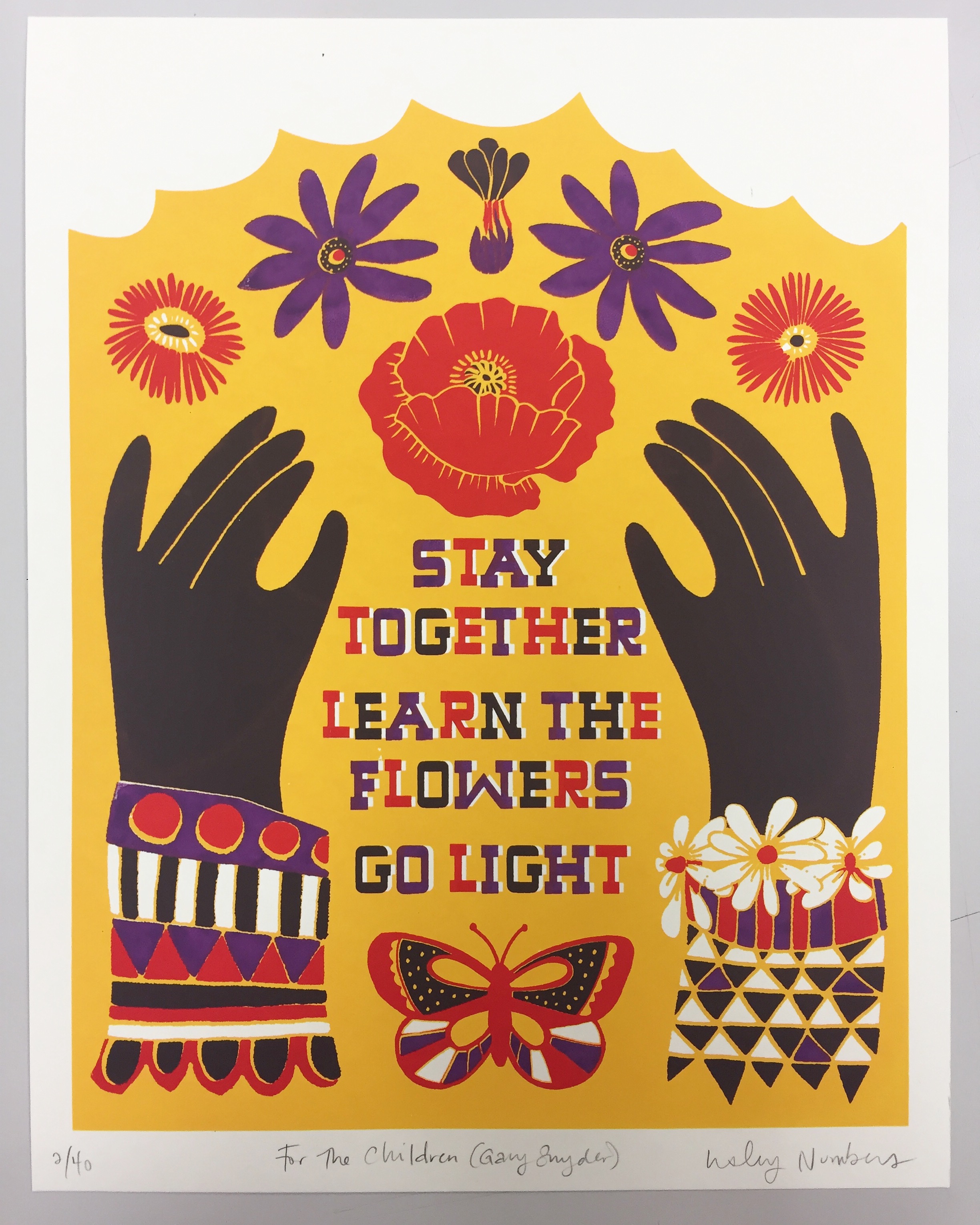 Learn the Flowers (Gary Snyder)
A Thousand Ways (Bubbler Residency) Gig Poster
My Candle Burns at Both Ends // Group Show at Hot Pop Milwaukee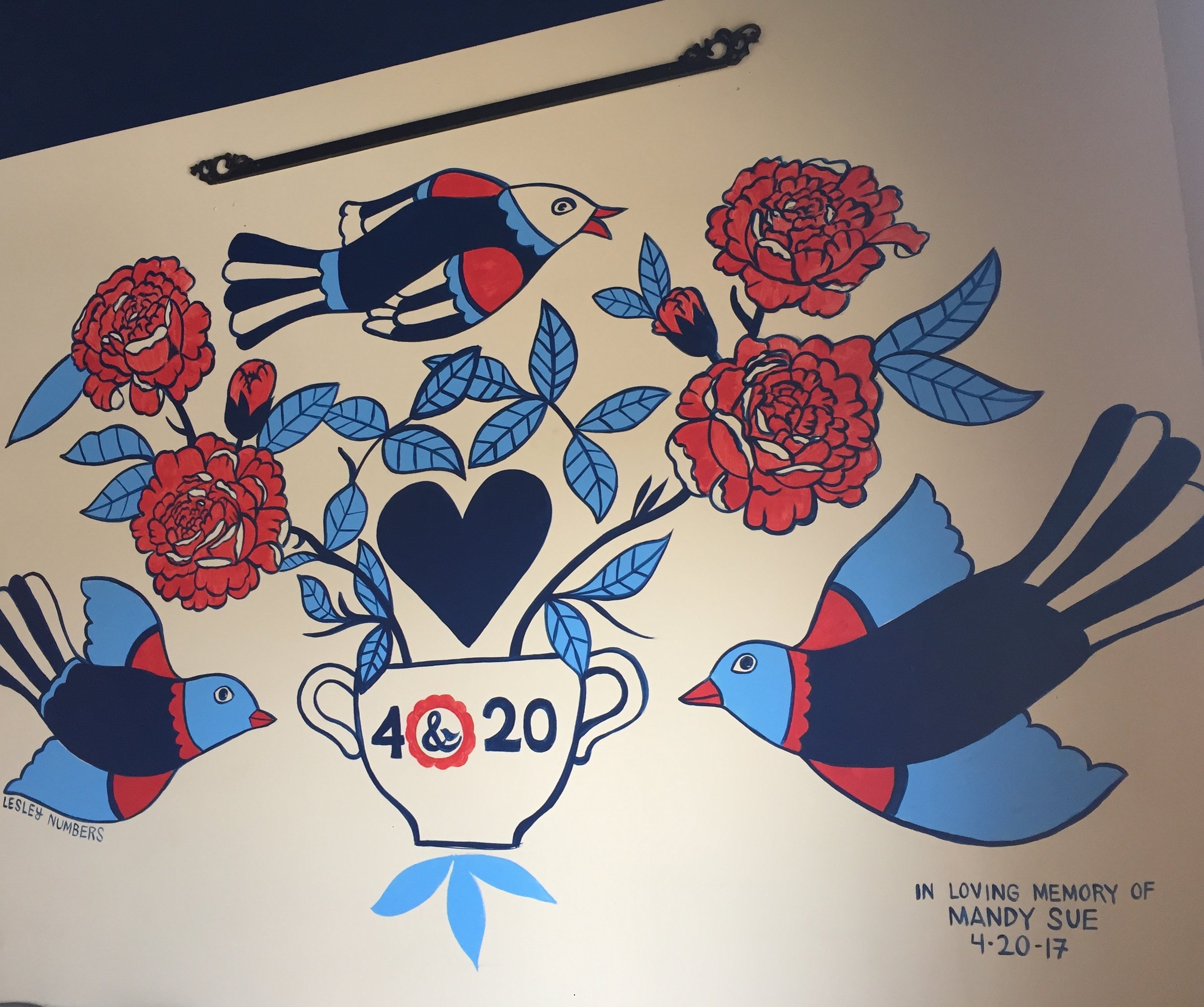 4 & 20 Bakery Mural (for Mandy)
Meet You On the Astral Plane (The Modern Lovers)
Woven Sky Prints (Collaboration with Sarah Eichhorn)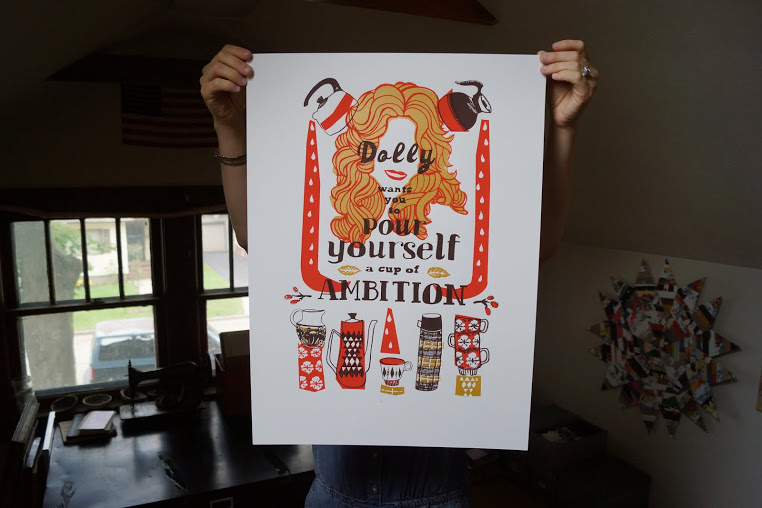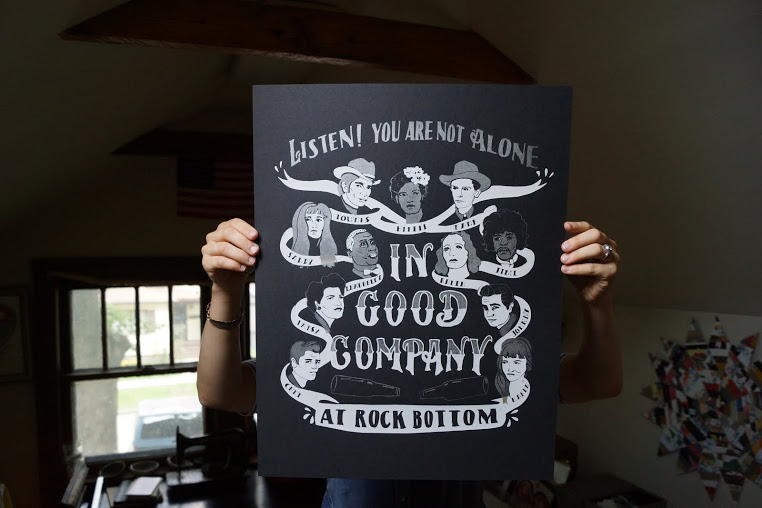 Angel from Montgomery (John Prine)
Wear Your Love Like Heaven (Second Edition)
Nourishment // Screen Print for Taproot Magazine
Tarot Art Show (curated at Madison Bubbler, April 2017)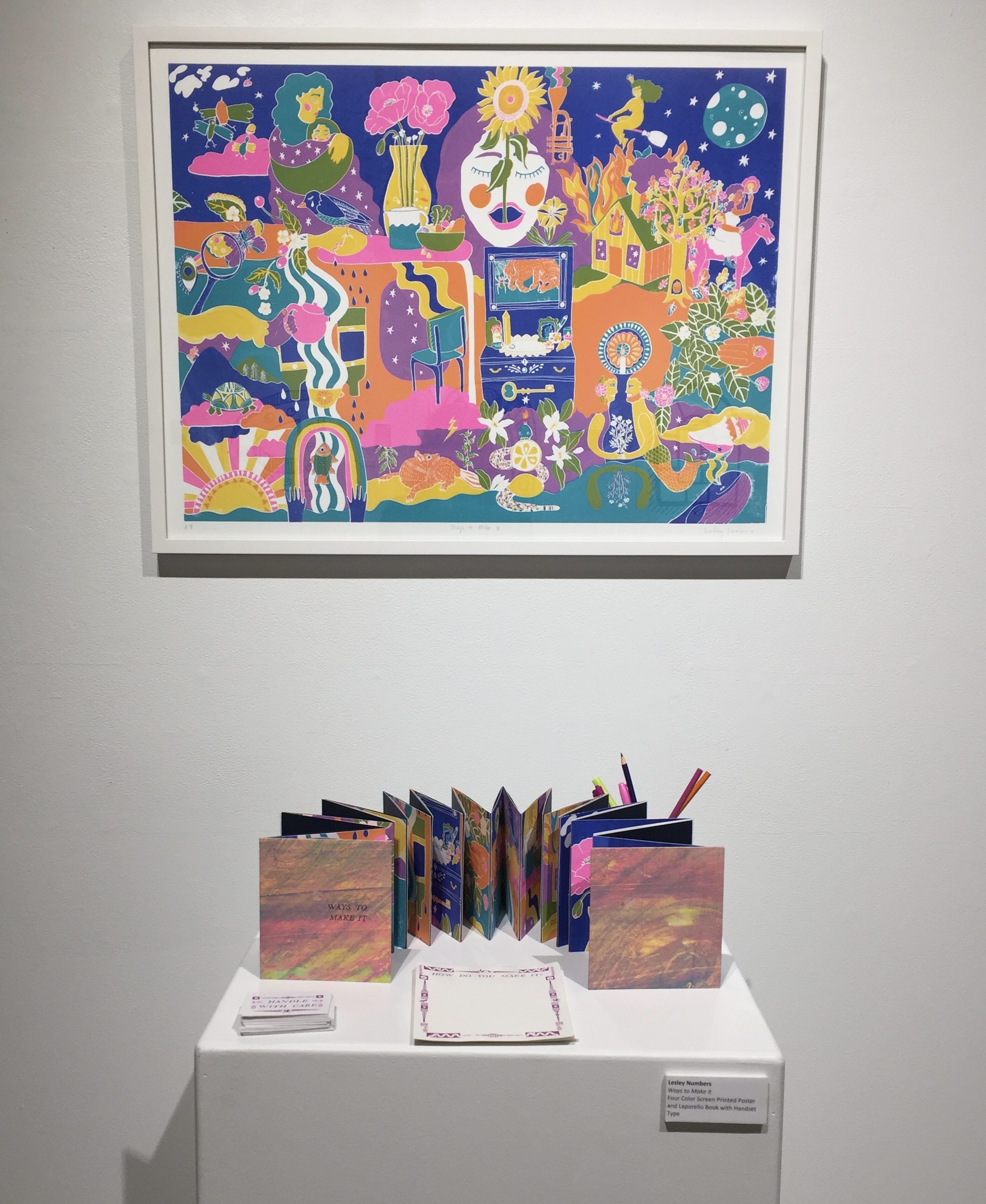 Ways to Make It
Screen print and leporello artist's book
Grieve/Surrender (woodblock print)
Future Primitive Installation (Madison Public Library)
Living Forest (e. e. cummings)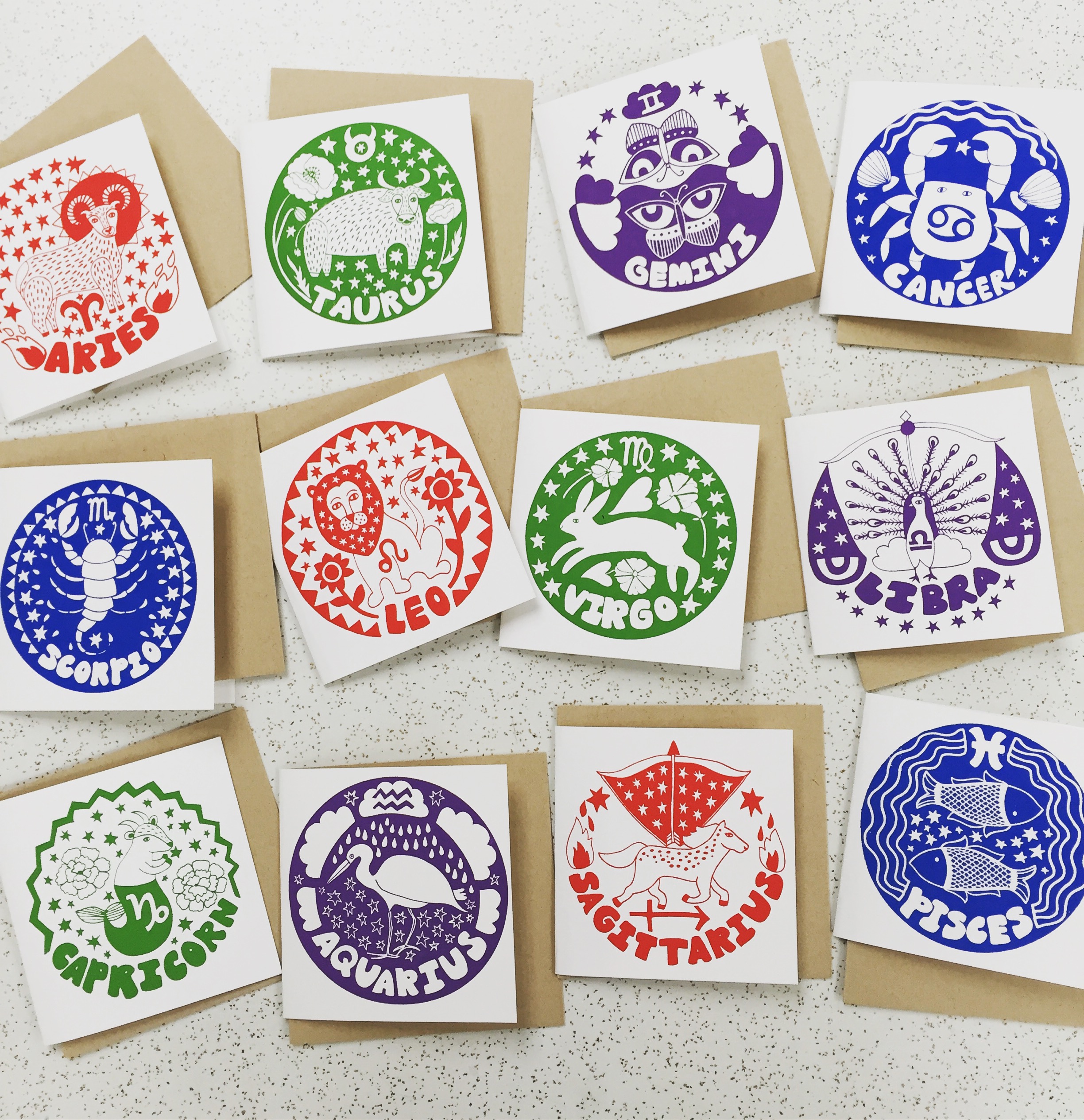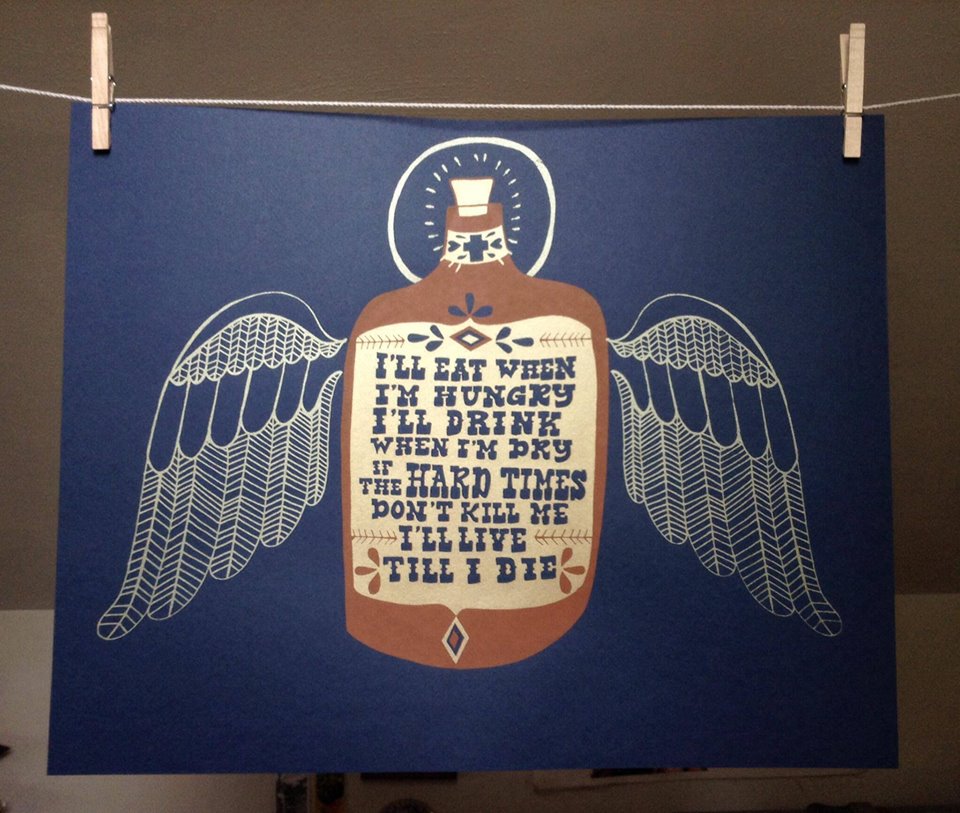 Two Little Blackbirds Sitting On A Cloud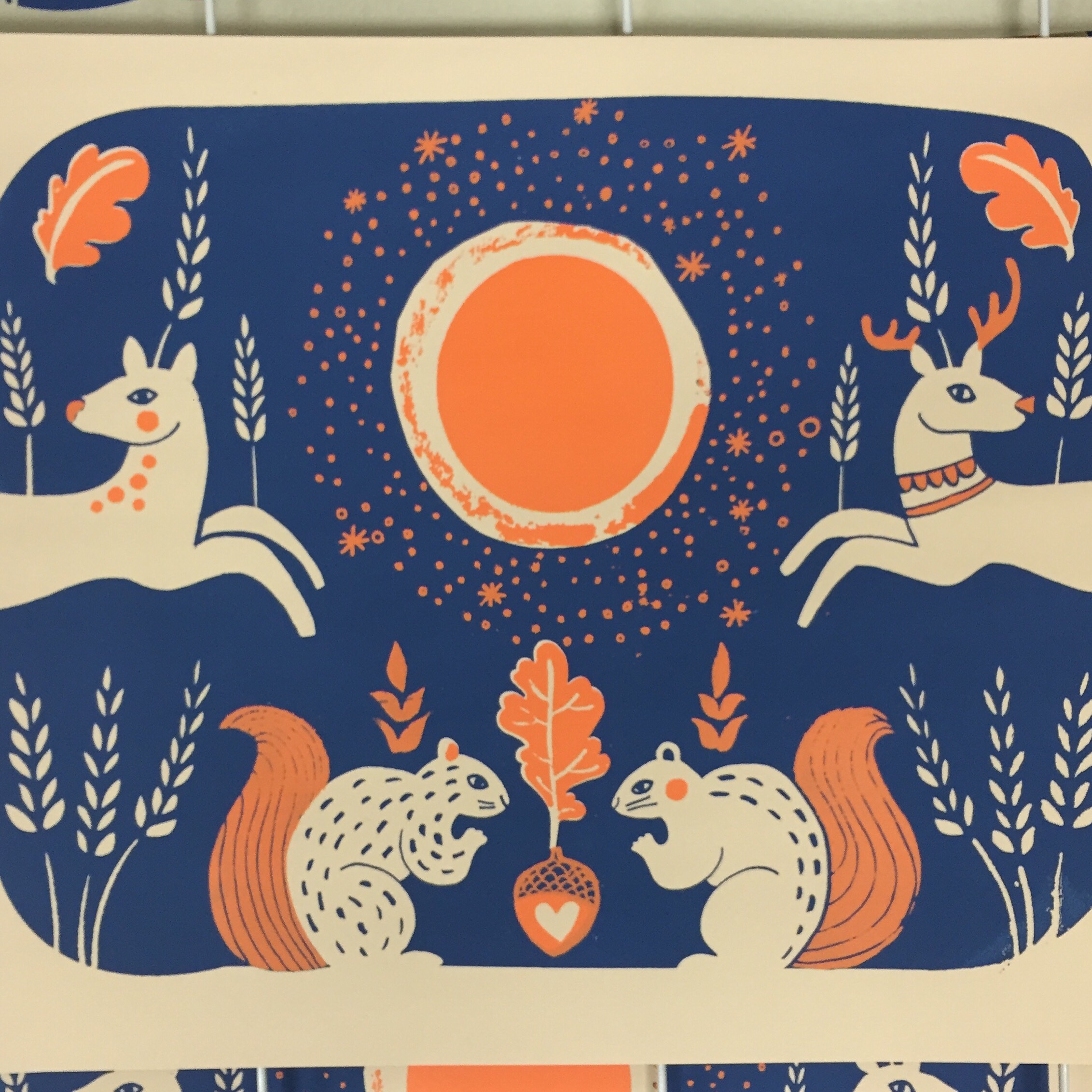 Harvest Moon (commissioned print)
Solstice Sketches (a drawing of a local plant a day for a year)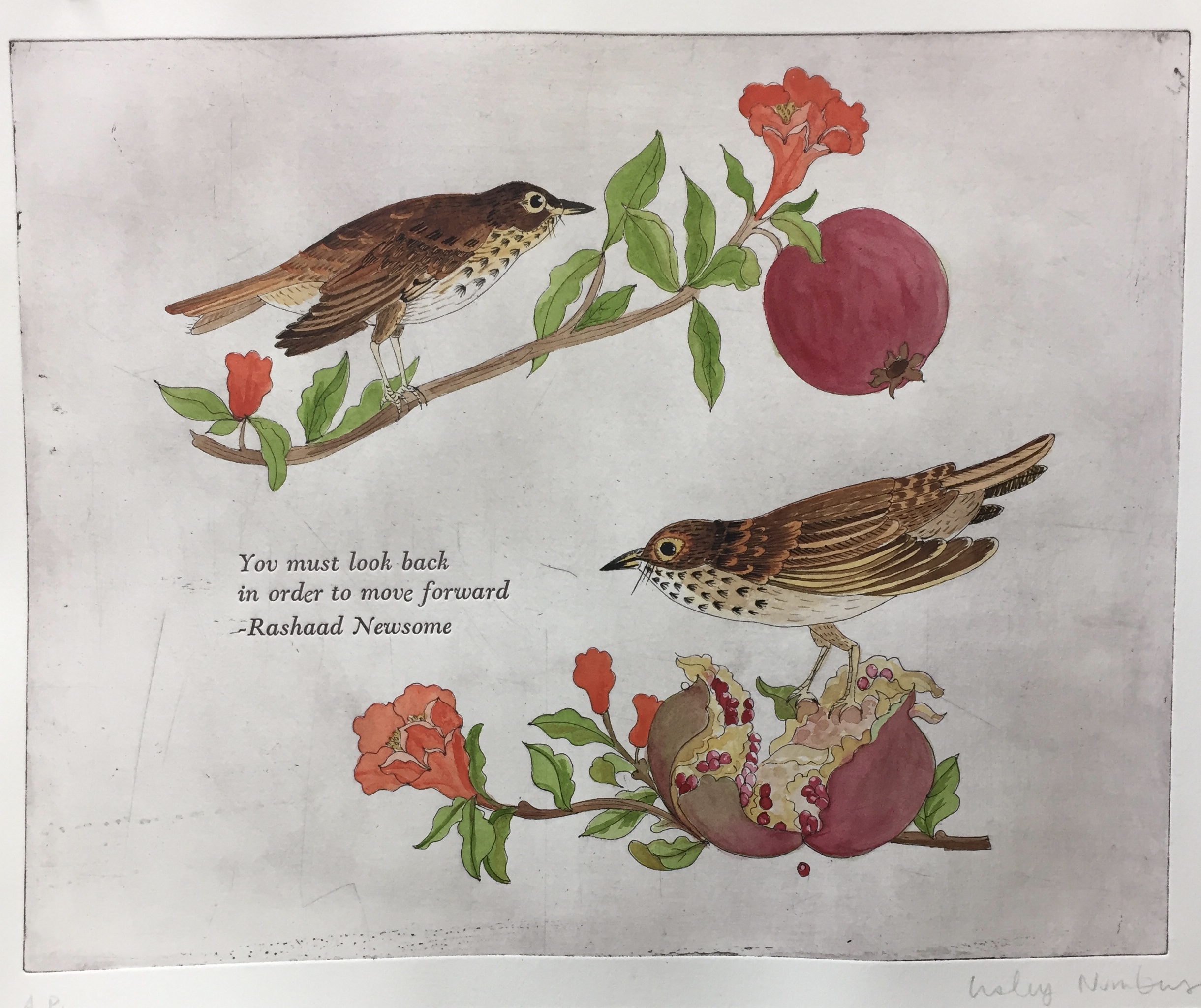 Look Back / Move Forward
Etching with letterpress and watercolor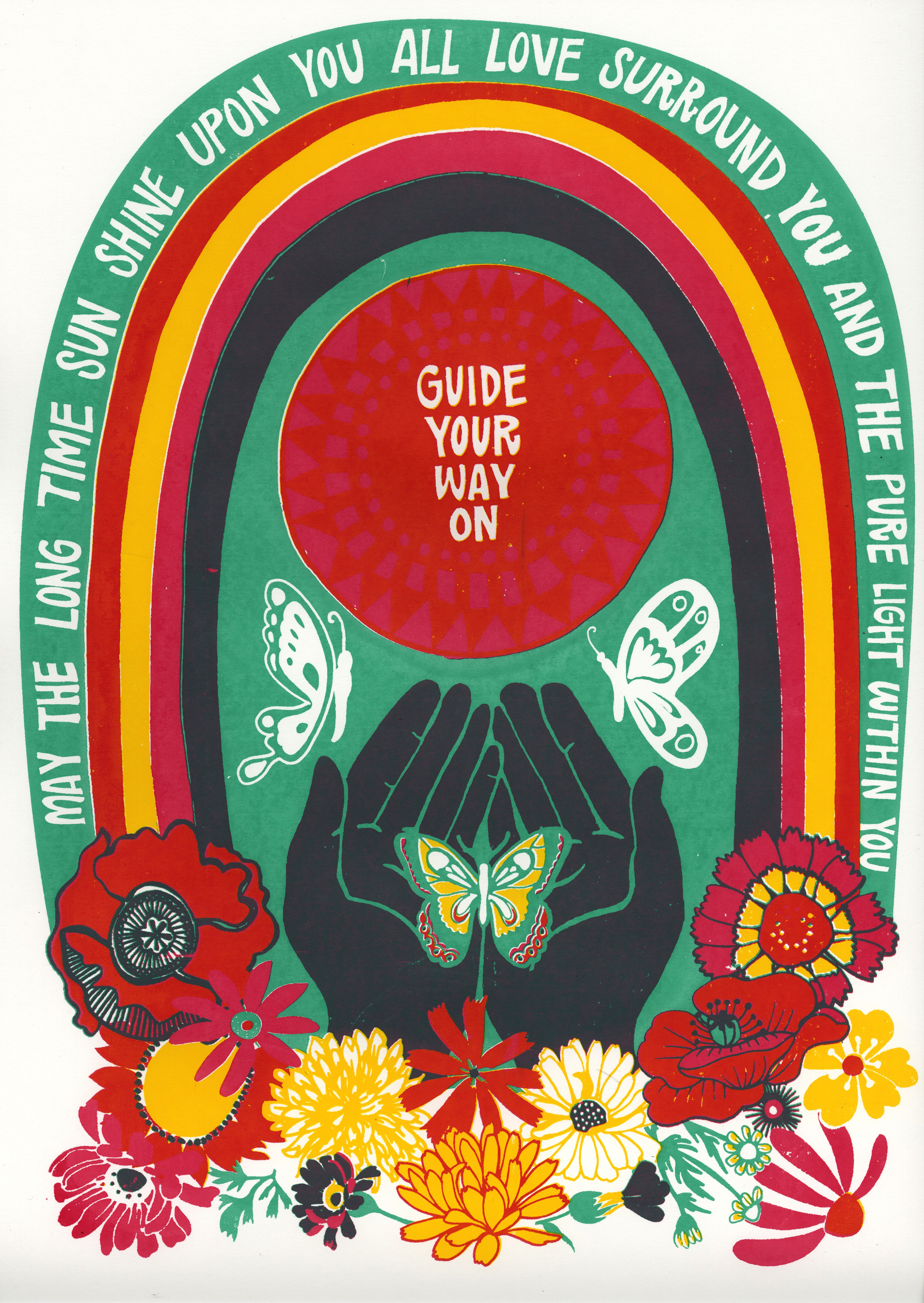 Long Time Sun Shine (The Incredible String Band)
Willie Nelson Blacklight Print
The Lonely People Fill-In-The-Blank Screen Print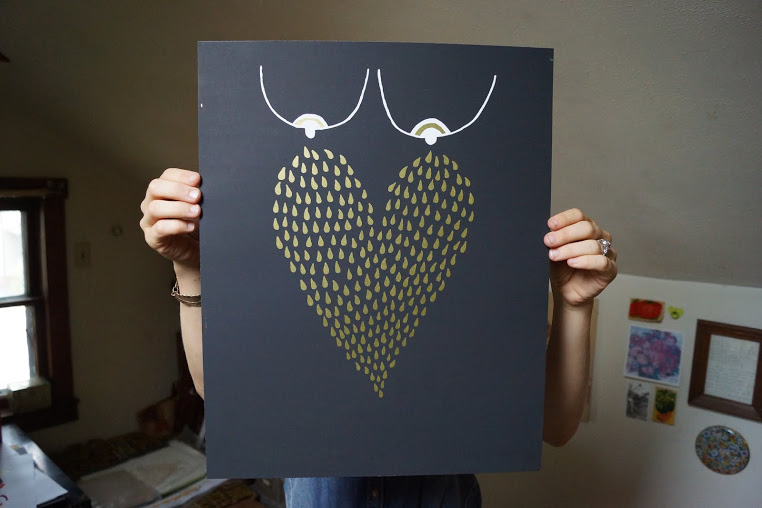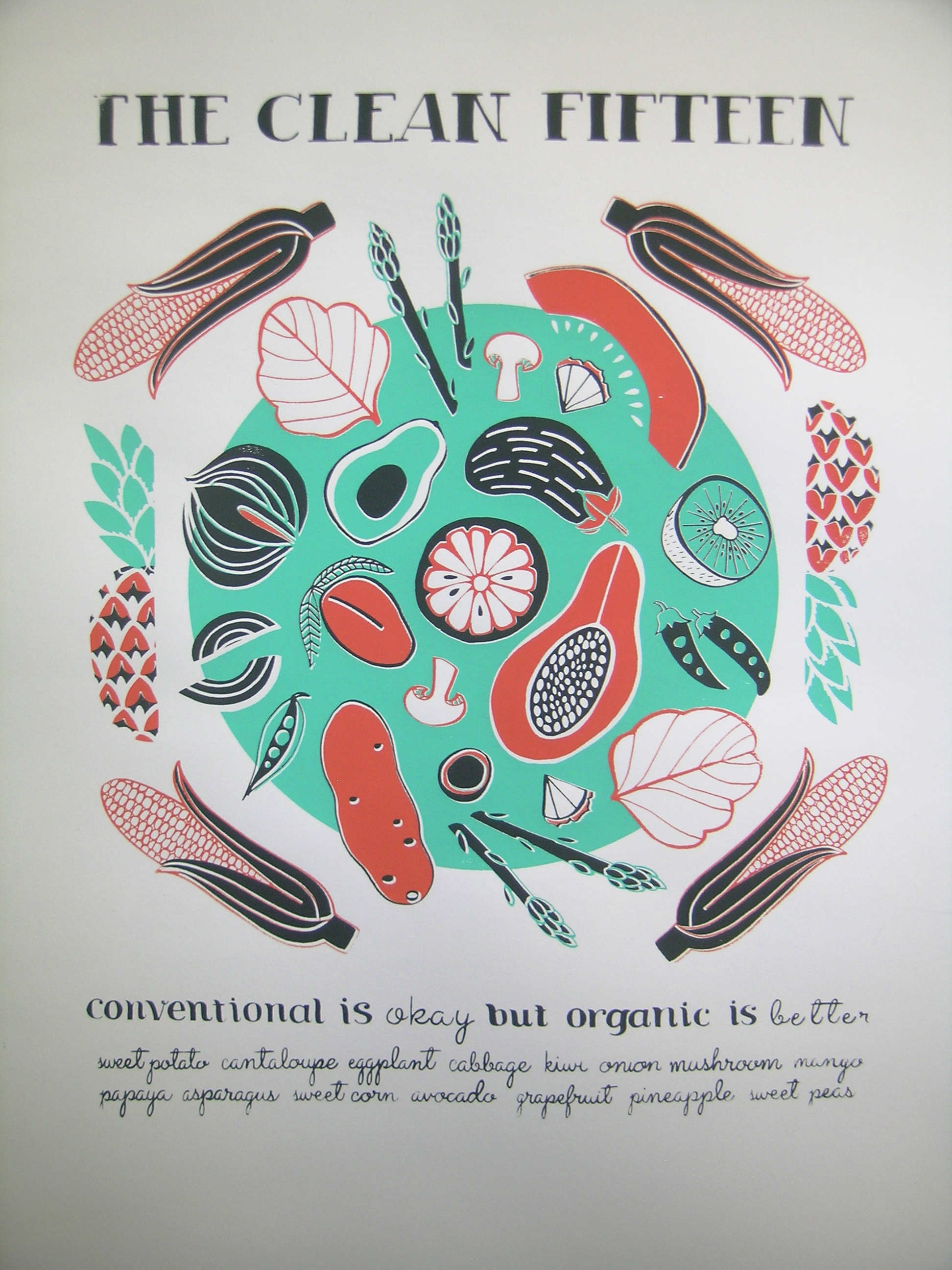 Who Loves The Sun? (The Velvet Underground)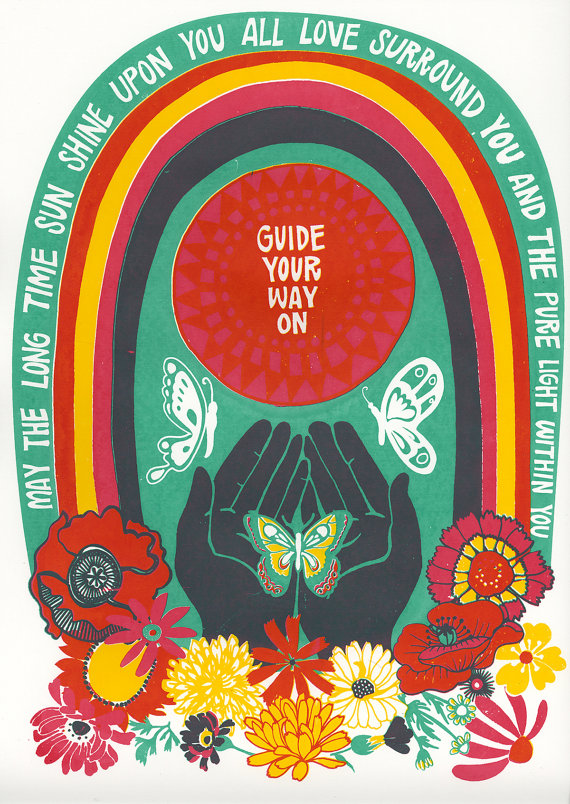 Coat of Protection // My Candle Burns at Both Ends Group Show
Wisconsin Flag Pillow (collaboration with Cortney Heimerl)
Bike the Barns 10 Year Anniversary Poster
Wedding Chuppah for Jacob and Erin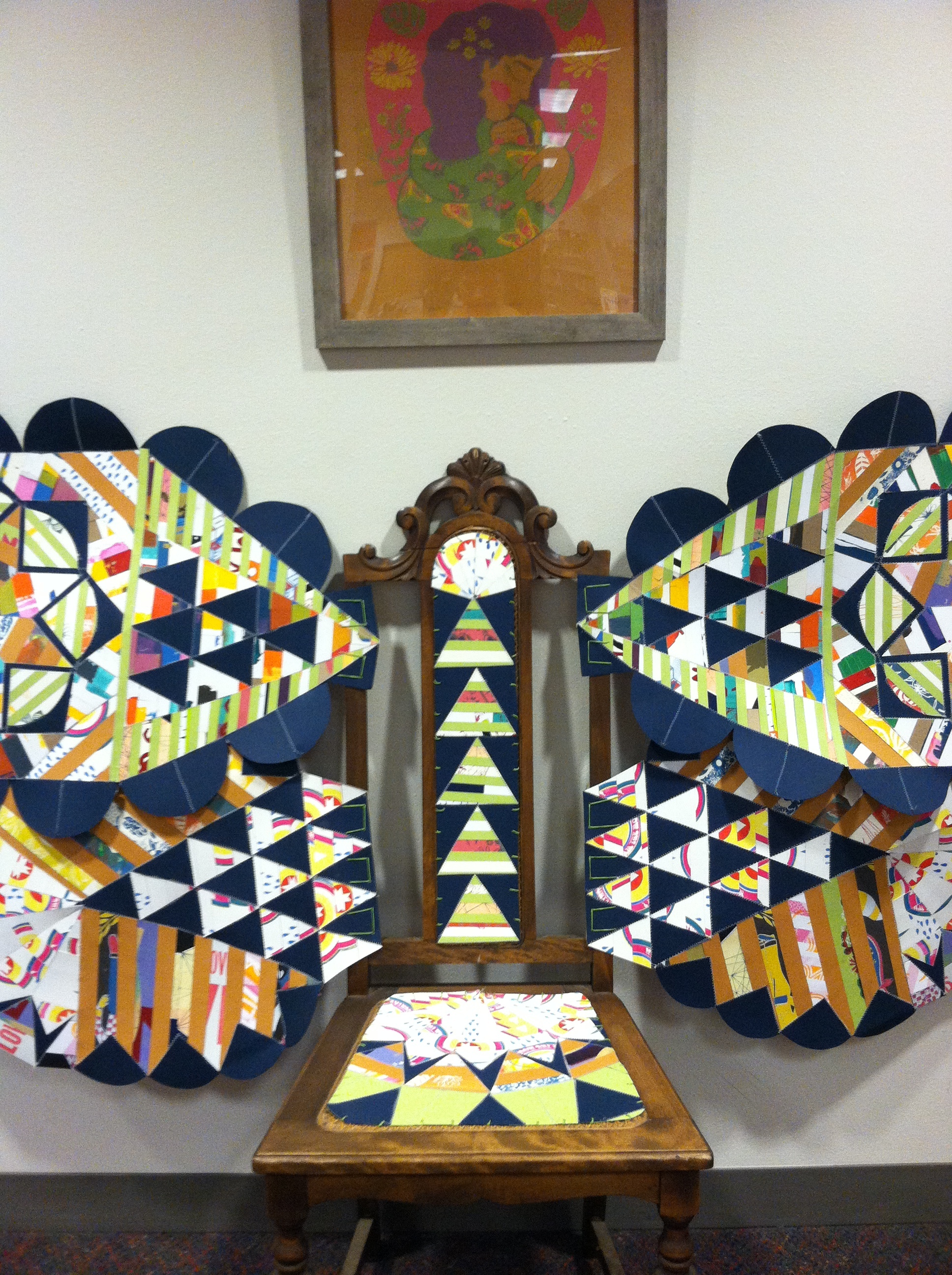 Scrap Print Chair at Hawthorne Library // Created for Madison Community Discourse Show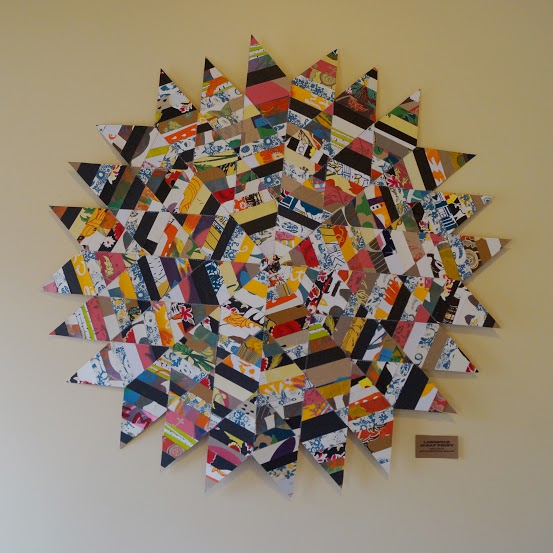 Maker Market Poster // August
Maisie's Song No. 2 (Donovan)
Banner Design for Mary Good, Henwife Herbals
Maisie's Song No. 1 (Townes van Zandt)
Grow Together (commissioned by The Apartment Project/Goose Island Brewery)
To Live is to Fly (Townes van Zandt)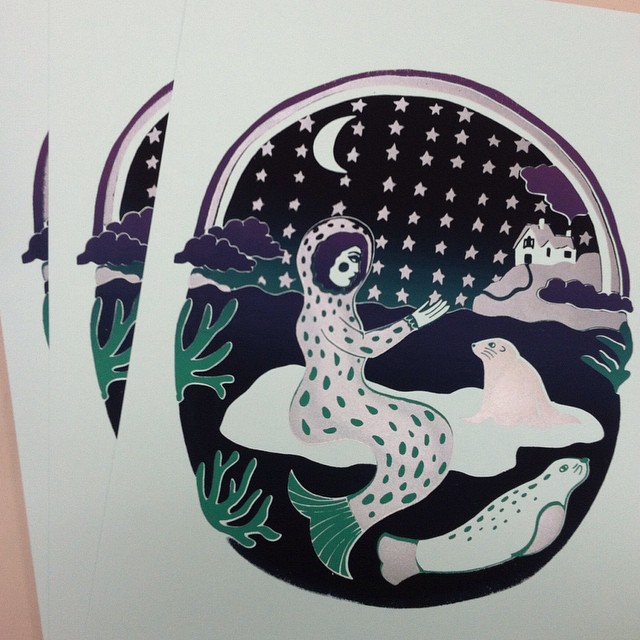 The Bubbler UFO! (In Collaboration with Taylor Rushing and a bunch of kids)
Ike and Emma Forever (wedding print)
Angel from Montgomery Cards
I Love You More Than Culver's Card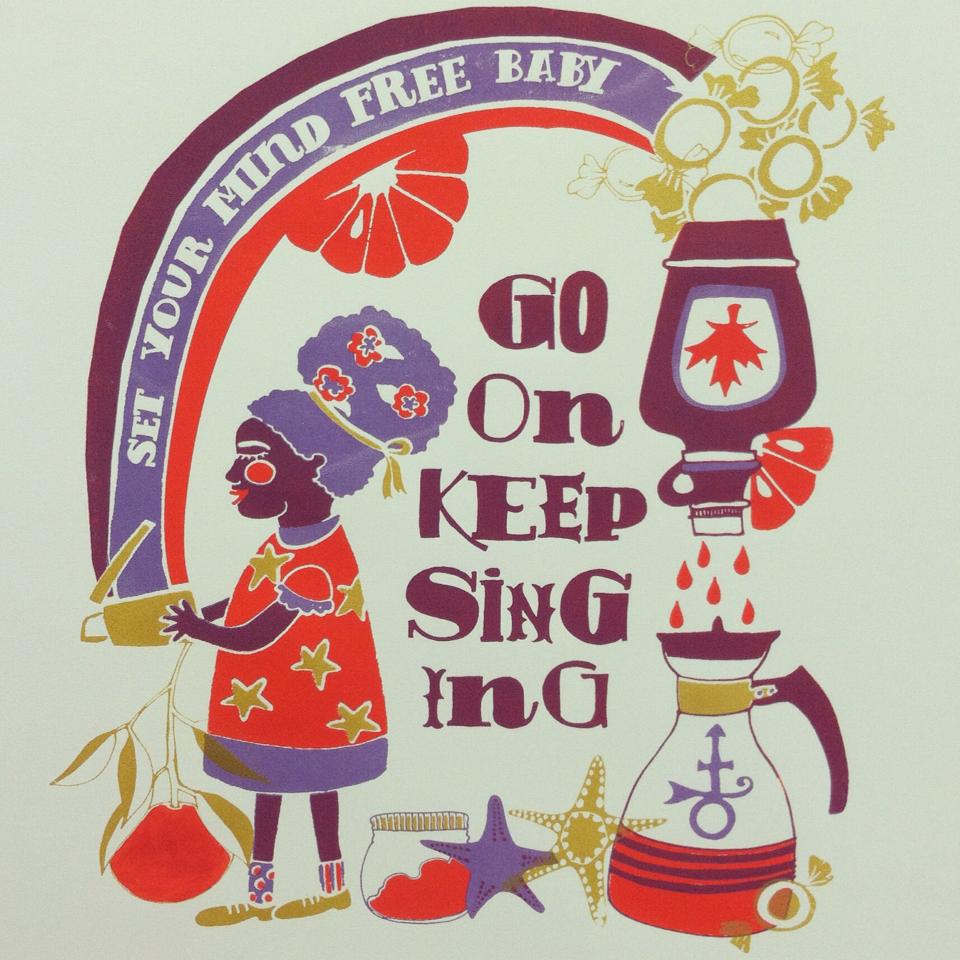 Starfish and Coffee (Prince)
Purple Bunnies (Bubbler Demo)
Scrap Print Butterfly Chair (Madison Community Discourse)
Stay Together, Learn the Flowers, Go Light (Gary Snyder) // Second Edition
Little Gallery East Mifflin (detail)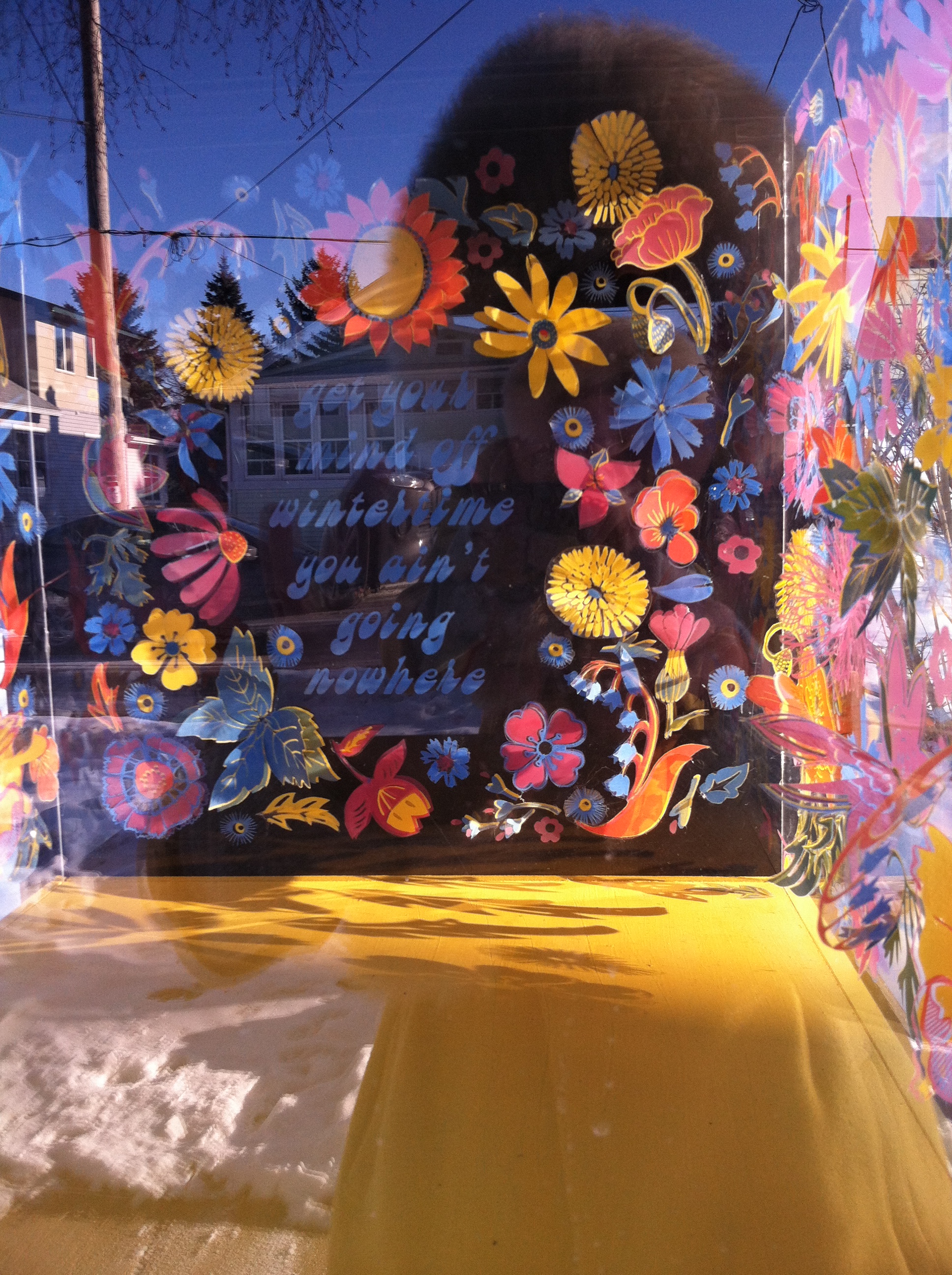 Little Gallery East Mifflin (detail)
Wear Your Love Like Heaven (First Edition)
Wisconsin Flag (collaboration with Cortney Heimerl)
Eastside Farmers' Market Posters
Madison Magazine Awards 2015
Asstrology (collaboration with Rachel Duggan)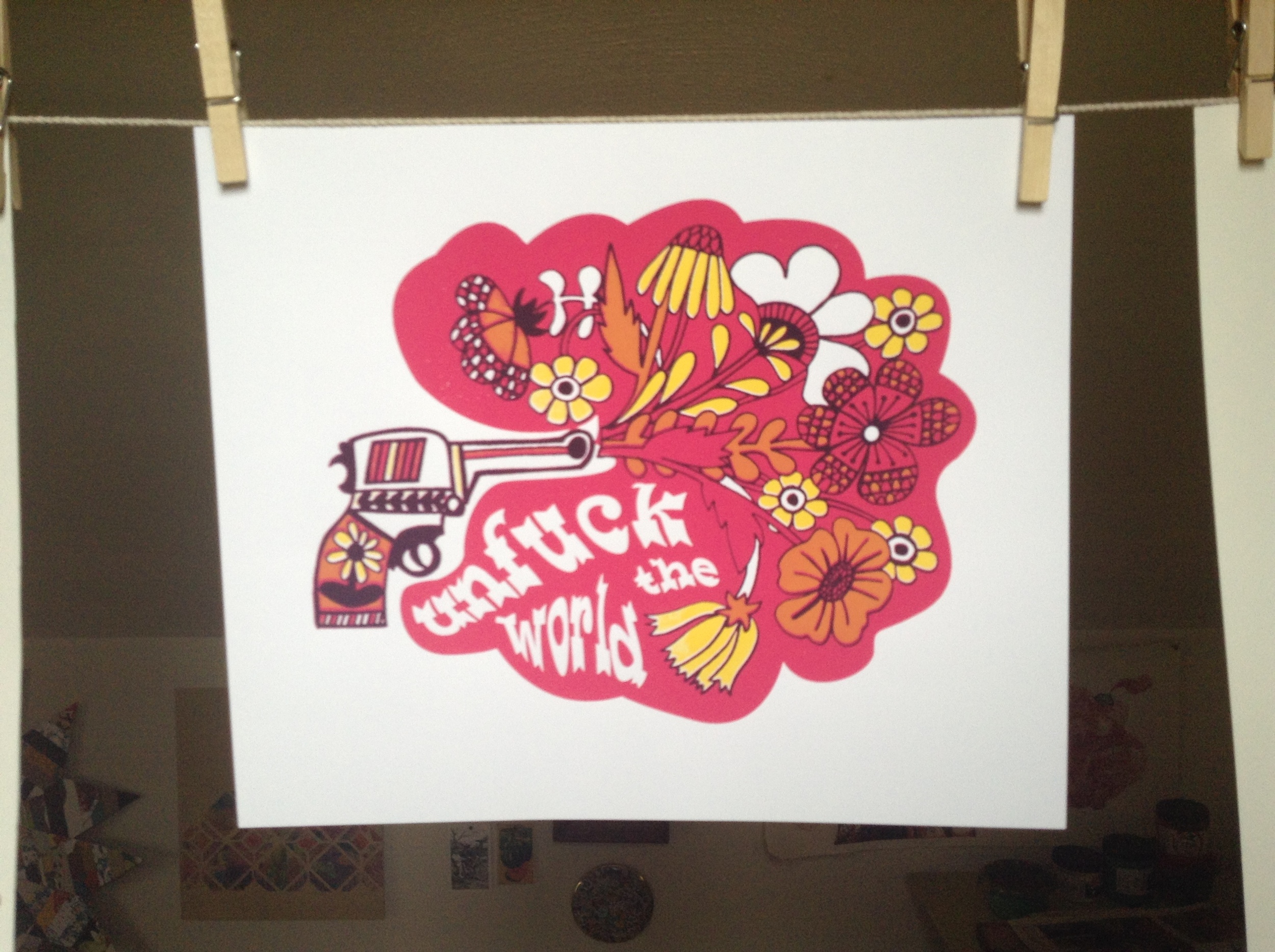 Unfuck the World (Angel Olsen)
Boycott Driscolls (installed at The Apartment Project)
Plant Portraits (pen and marker on recycled tea bags)
Maker Market Poster Summer 2015
Ups and Downs Series for Eaux Claires Music Festival
Unfuck the World Tote Bags (Angel Olsen)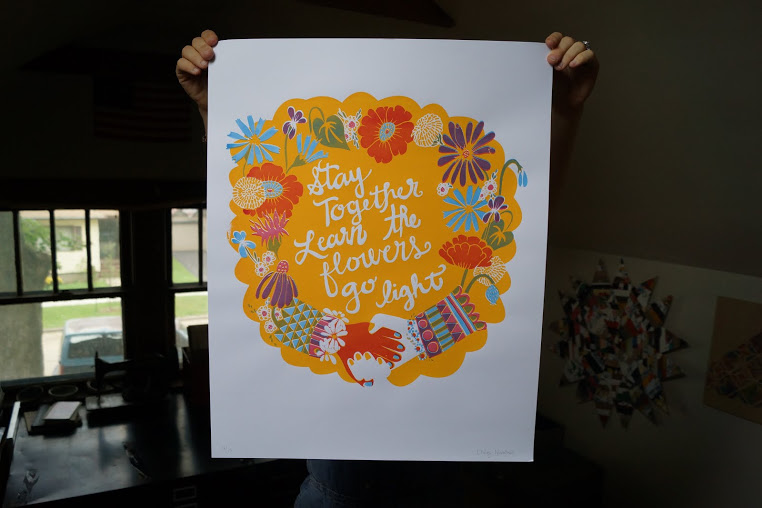 Stay Together, Learn the Flowers, Go Light (Gary Snyder)
Illustration for Free Range Nonfiction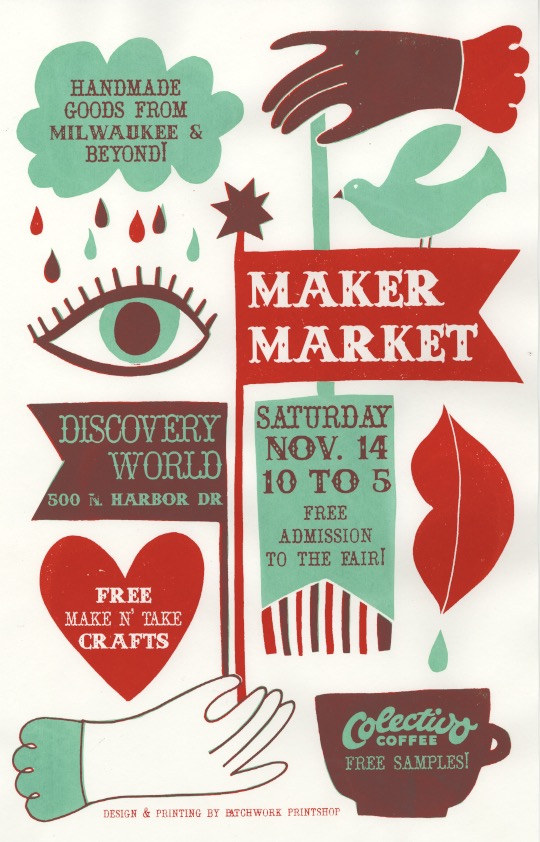 Maker Market Poster November 2015